2017 CanTRA Awards
The 2017 CanTRA Award winners have been selected.
We're honored to present the Outstanding Volunteer of the Year, Outstanding Instructor of the Year, Outstanding Administrator of the Year and Therapy Horse of the Year.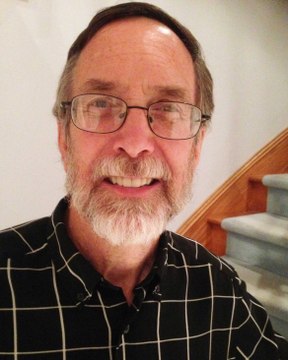 Rhonda Davies Award: Outstanding Volunteer
Sponsor: John and Donna Davies
Recipient: Eric Ferguson PT - T.E.A.D. Equestrian Associaiton for the Disabled, Mount Hope, ON
Eric has been the volunteer physiotherpist with T.E.A.D. for more than 25 years. During this time he has referred and approved hundreds of children to the program. Eric has a special way with children and he can always manage to get a smile out of them. He has a zest for life and playful nature that always puts the children at ease. Eric has so much experience that he is always able to figure out a solution from a piece of foam to specially adapted saddle
Amanda Rader, parent: "We are sad to hear that Eric is retiring and we will miss him dearly. He is kind, compassionate, gentle, accommodating and always make you smile no matter how your day is going."
Photo: Courtesy of T.E.A.D.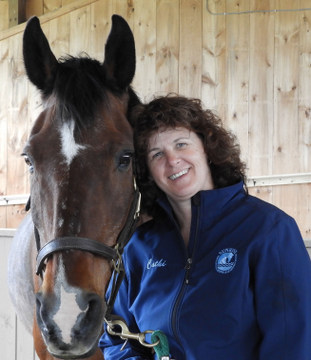 Andrea Gillies Award: Outstanding Instructor
Sponsor: Gay Wood
Recipient: Cathi Illerbrun - Sunrise Therapeutic Riding and Learning Centre, Puslinch, ON
Cathi Illerbrun is a CanTRA Intermediate Instructor (CTRII) who has been employed at Sunrise since 2007. Through many hours of practice and training she has also become the main driving instructor at the centre. Cathi is a ceaselessly thoughtful and dynamic instructor, in constant motion to adjust her methods of teaching to fit the needs of each rider. She approaches each of her riders with recognition of, the belief in, commitment to helping them realize their full potential. Cathi brings a joy to teaching that is infectious and empowering, no only to her riders, but also for volunteers and staff.
Deb Heard, parent: "If more teachers were like Cathi, the education world would be a much better place for individuals with disabilities."
Photo: Courtesty of TRLC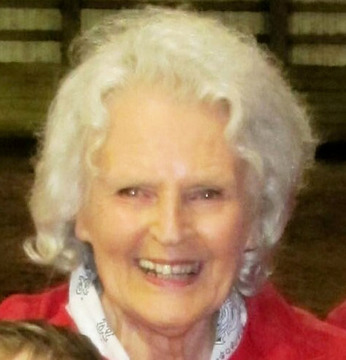 Jetty Chapman Award: Outstanding Administrator
Sponsor: Christine and Oren Birch
Recipient: Sallie Murphy - HALTR, Halifax Area Leisure and Therapeutic Riding Association, Halifax, NS
Sallie joined HALTR as a volunteer in 1985. Later, she organized a satelite summer program, but when it closed, the IWK Hospital in Halifax offered her a grant to start up again at her own farm "Byfield." Her early intervention riders would eventually move on to ride at HALTR> Sallie has served as president and secretary of HALTR, and is a CanTRA Intermediate Instructor (CTRII). Sallie has also served with CanTRA as board member for 20 years, as Atlantic Zone Representative. She has said she sees others as "family" in the field of therapeutic riding and loves this work. Sallie's dedication is legendary.
Margaret and Michael Pegg, parents:"We as parents owe an incredible debt of gratitude to Sallie for all she has given over the past 25 years."
Lisa Burd, Past President, HALTR: "Sallie's drive and passion for making a change in the lives of those living with a disability is truly insipring."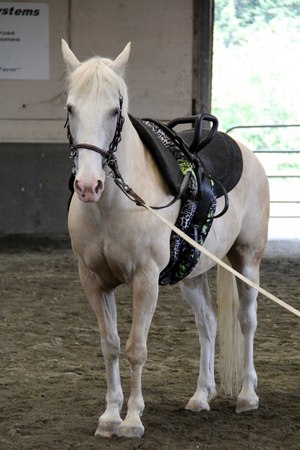 CanTRA Therapy Horse
Sponsor: Manning Equine Vet Services
Recipient: Leo - (CTRA) Cowichan Therapeutic Riding Association, Duncan, BC
Our lovely Leo has worked himself into a reliable, safe caretaker of little kids in sheepskins on the lead, as well as a trusted independent walk, trot and canter school horse. He has led many of his young riders to victory in (Para-Equestrian Canada) Sea to Sea competitions. His excellent ground manners and gentle nature make him perfect for unmounted activites. Most recently, Leo pioneered as CTRA's first vaulting horse. He is the most sociable and expressive horse in our herd. Leo is a favourite among many students, volunteers and staff.
Meygan, rider:"We make a great team and Leo is such a wonderful horse. I don't know what I would do without him."
Photo: Courtesty of Rachel Bodger