About CanTRA
Canadian Therapeutic Riding Association
CanTRA was founded in 1980. The Canadian Therapeutic Riding Association (CanTRA) is a registered charity that promotes challenge, achievement and empowerment for children and adults with disabilities through the use of the horse. CanTRA also provides education and instructor certification.

There are now 80 plus member centres across Canada providing high quality therapeutic, recreation, life skills and sport programs. CanTRA is a member of Horses in Education and Therapy International (HETI) and is recognized as the only governing body for therapeutic riding Canada. Each member centre offers a program with a slightly different focus and many medical professionals work with CanTRA to ensure excellence in service delivery. Some centres may offer physical therapy with the therapist using the horse's movements to influence the body of the rider (Hippotherapy). The majority of centres focus on therapeutic riding to provide socialization. recreation, interaction of clients and horses, and the care of the horse. In addition several of the centres provide life skills training, rehabilitation and employment opportunities for individuals with disabilities.
---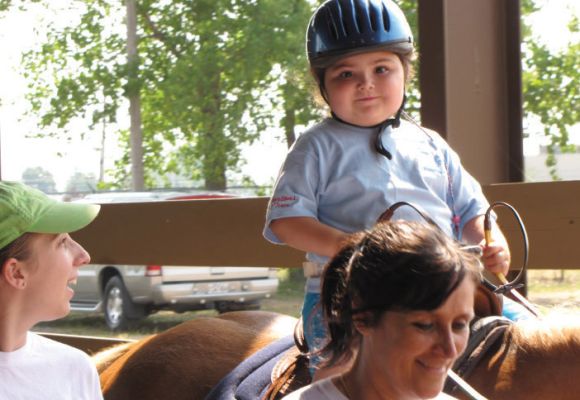 CanTRA's Aims and Objectives
To promote therapeutic riding for persons with disabilities throughout Canada
To establish and maintain standards of horseback riding as a therapeutic, recreational and sports activity in collaboration with the medical profession
To provide coaching and horses for riders to experience competitive sport opportunities offered by the Canadian Para Equestrian Committee, a sport discipline of Equine Canada
To maintain the highest standards for registered Canadian Therapeutic Riding Instructors
To develop standards of program excellence
To promote research in all aspects of therapeutic riding
To provide mentoring support for student instructors
To provide a continuing educational program of seminars and conferences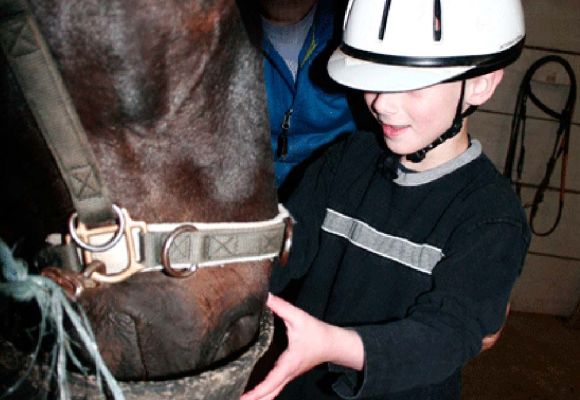 Benefits of Therapeutic Riding
Development of mobility, balance and co-ordination
Improvement of muscle tone and strength
Increased concentration and improved learning skills
A challenging recreational activity
Independence, integration and a sense of achievement
Development of self confidence and motivation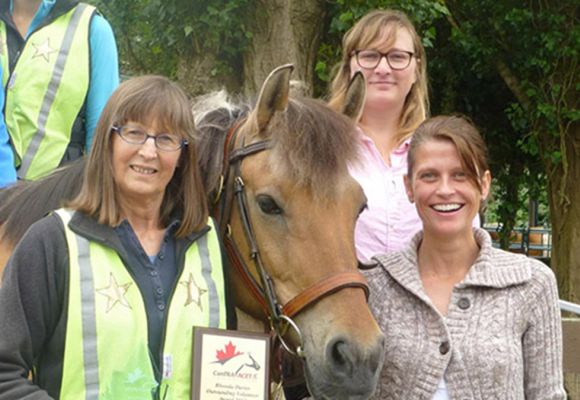 Member services
A National Insurance Policy
Annual CanTRA Awards program
Equine -Facilitated Wellness program
Hippotherapy program
Instructor Certification
Support Services for candidate instructors
Centre Accreditation program
Resource Manual for new and established therapeutic riding programs
CanTRA Caller and CanTRA Communiqué semi-annual newsletters
Information through eBulletins
Conferences, Workshops and Seminars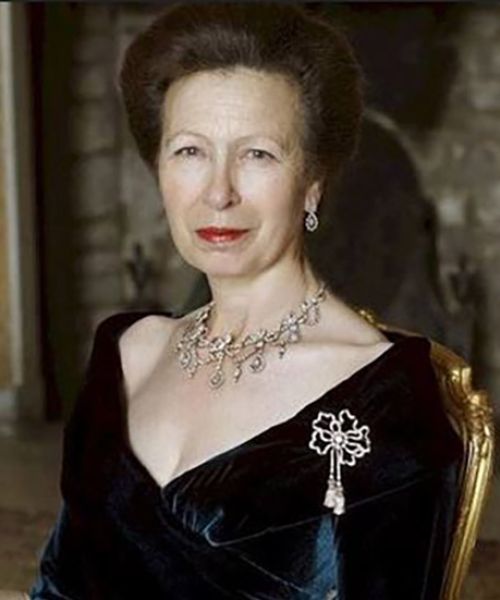 HRH The Princess Royal, Princess Anne
In 1986, the Princess Royal, Princess Anne, kindly accepted an invitation to become Patron of CanTRA. She is also President of the Riding for the Disabled Association (UK) and Patron of the Riding for the Disabled Association of Australia.

Her Royal Highness combines two major interests in bestowing her patronage on therapeutic riding. She has been President of Save the Children since 1970 and has enjoyed a successful equestrian career, including competing at the 1975 Olympics in Montreal as a member of the British Eventing Team.

The Princess Royal has visited many therapeutic riding programs in Britain and abroad. In 1988, during a visit to Canada that included the Royal Winter Fair, she attended a riding demonstration at CARD (Community Association for Riders with Disabilities) in Downsview, Ontario, hosted by CanTRA.

CanTRA is both proud and grateful to have the Princess Royal as its Patron.
Sponsors and Supporters
Our sincere appreciation to these supporters and to those donors who wish to remain anonymous and to all other donors not posted here who have supported us financially. We also extend our thanks to those individuals who have generously assisted CanTRA with their volunteer time and expertise. More information on sponsorships is available here.