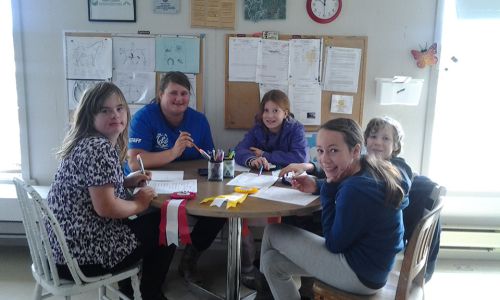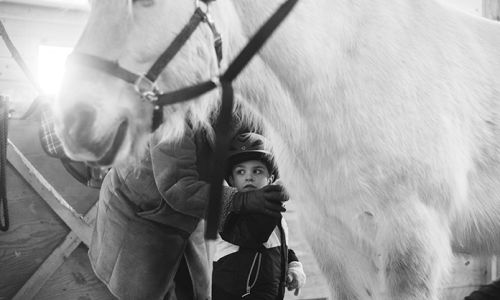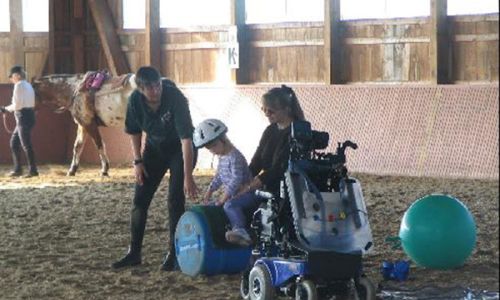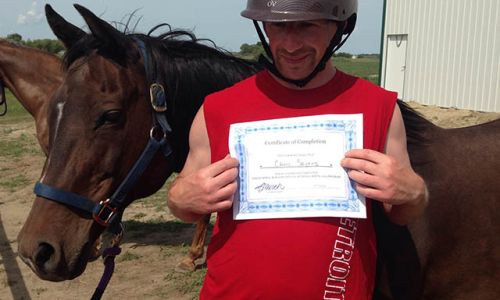 Hippotherapy
In 1952, Liz Hartel of Denmark, affected with polio since 1943, won a silver medal in dressage at the Helsinki Olympic Games. The idea of rehabilitation through horse riding made its way in the therapists community since then. Closer to us, in 1987, a group of 18 Canadian and American therapists left for Germany to learn the basics of hippotherapy. Following their training, they worked at setting up the basis of hippotherapy in North America and founded the American Hippotherapy Association in 1992.CanTRA Committee chair Pippa Hodge was part of this group of audacious therapists. Ms Hodge is presently the only trainer authorized by AHA to teach in Canada both levels of Hippotherapy created by AHA. Ms Hodge is also the only Canadian-certified Hippotherapy Clinical Specialist (HPCS); we are privileged to have her on our team.
Definition of Hippotherapy
The word 'hippotherapy' comes from the greek 'hippos' meaning horse and 'therapy' meaning care. Thus, hippotherapy is the utilization of the horse for therapeutic purposes rather than equestrian goals. This field targets acquisition of motor pre-requisites rather than equestrian abilities. Hippotherapy is a rehabilitation strategy using a mobile and live instrument called 'horse.' The horse possesses motor and emotional, neuro-sensitive stimulation qualities never equaled by a machine. The horse offers 110 multidimensional movements by impulsion every minute. No therapist, no matter how motivated or talented, can compete with this quality stimulation. Hippotherapy is a specialization reserved to rehabilitation specialists: physiotherapists, occupational therapists and speech language pathologist trained in this field. In hippotherapy, the rider does not influence the horse but rather the movement of the horse stimulates postural and muscular reactions on the rider. The rider will take different positions on the horse to stimulate affected muscle groups. Objectives are not essentially motor; they can be of all types (cognitive, behavioural, etc.) depending on the initial evaluation prepared by the therapist (OT, PT, Speech-Language Pathologist) with the help of the rider's medical team.
CanTRA Hippotherapy committee's mission is to promote best practice of hippotherapy in Canada through education, consultation and continuing professional development with interprofessional collaboration.
More About Hippotherapy
(pdf will open in a new window)